In a commitment to paying respect to and helping improve the health of Aboriginal and Torres Strait Islander people, the ACA are launching their inaugural Reconciliation Action Plan (RAP).
The purpose of the RAP is to meet the specific needs of Aboriginal and Torres Strait Islander people by showing an organisational commitment to cultural acceptance and understanding.
The RAP program, governed by Reconciliation Australia, provides a framework for organisations to support the national reconciliation movement. The RAP itself is a strategic document that supports an organisations business plan. It includes practical actions that will drive the Association's contribution to reconciliation both internally and in the chiropractic community.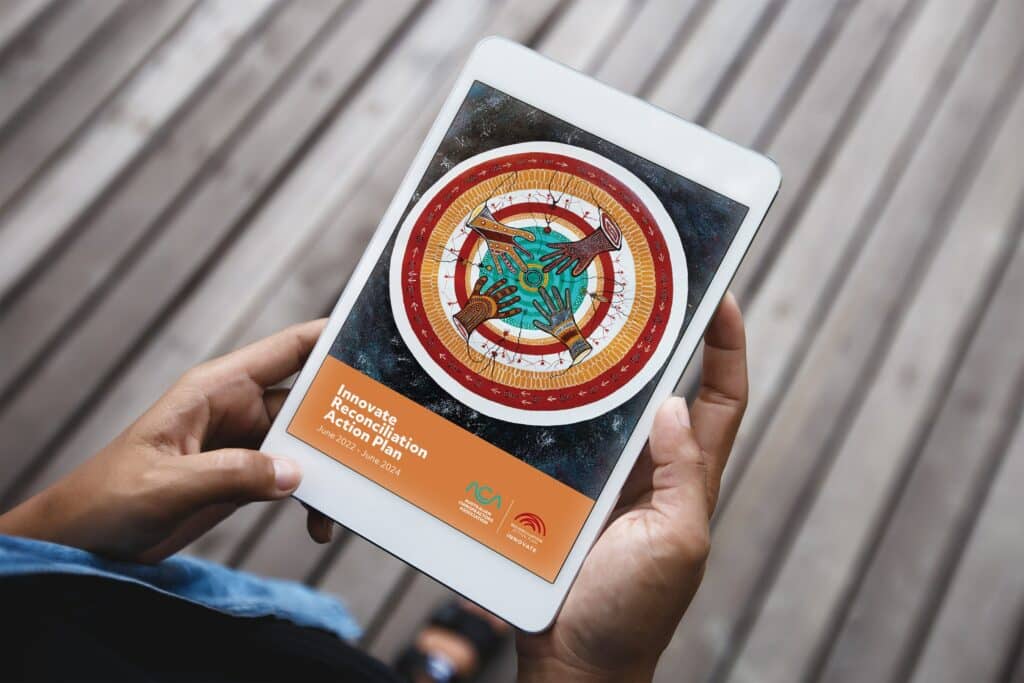 The impact of the RAP framework will enable the Association to contribute to reconciliation by:
building and encouraging relationships between Aboriginal and Torres Strait Islander peoples, communities, organisations, and the broader Australian community;
foster and embed respect for the world's longest surviving cultures and communities; and
develop opportunities or services to improve socio-economic outcomes for Aboriginal and Torres Strait Islander peoples and communities.
There are one four types of RAPs that an organisation can develop – Reflect, Innovate, Stretch and Elevate. The ACA has chosen to adopt the 'Reflect' RAP type. The Reflect RAP has set out the steps the ACA will take to prepare the organisation for reconciliation initiatives in successive RAPs.
In November 2022 Reconciliation Australia officially accredited and endorsed ACA's Innovate RAP.
The Innovate RAP will progress the ACA's development of a Cultural Competency Program that will support the development of practitioner cultural awareness so that chiropractors understand how to provide effective and safe care that meets the individual healthcare needs of Aboriginal and Torres Strait Islander patients in a way that maintains the patients personal, social and cultural identity.
In October 2019, the ACA launched their Reconciliation Action Plan at the ACA Conference in Melbourne. This was celebrated with a traditional Welcome to Country and Smoking Ceremony.
The RAP is available to all and we recommend you take the time to read it thoroughly so you to can understand the Association's commitment toward improving the health of Australia's first people, not just in words but in actions.  
An artwork for the front cover of our RAP document was commissioned by the Aboriginal and Torres Strait Islander Rural and Remote Practitioner Network (ARRPN) to represent the Aboriginal perspective of the chiropractic profession. It was created by Wayne Krause, a Wiradjuri man of the Parjong (Fish River) people.
The artwork was created in 2019 in Wollombi, NSW, and is representative of chiropractic as a hands on profession, committed to working and coming together to achieve health and healing as part of the reconciliation journey. The ACA are extremely honoured to have been given such a beautiful and culturally rich painting.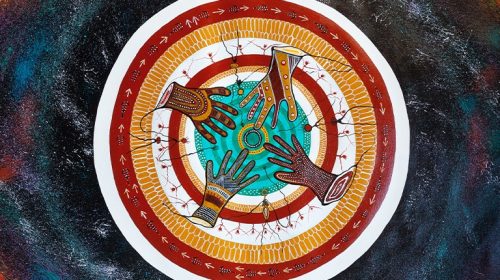 ACA's Reconciliation Action Plan Video
Watch the short documentary film about the process of the ACA's Reconciliation Action Plan and the significance of this for the Aboriginal and Torres Strait Islander community.